There are endless smartphone apps for games, communicating, and taking photos, but a lot of people forget that phones can also be helpful when working out. App stores tend to be intimidating when you don't know what you're looking for, so here are a few tips for using your smartphone to work out.
1. Count your steps!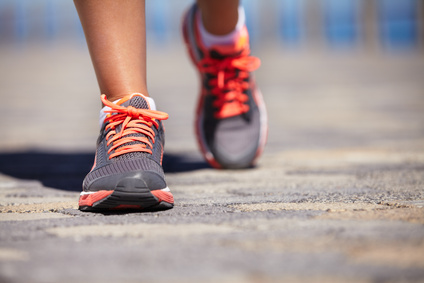 There are many apps available that will count the number of steps taken over the course of your workout and throughout your day. My personal favorite free pedometer app is the Walker M7, which allows you to set daily step goals. It also provides helpful charts with information such as how many calories you've burned and how your activity has changed over the past week.
2. Find the perfect playlist
If you have internet available on your phone, Spotify is a great, free way to access hundreds of workout playlists. Make your own or try out any of the countless playlists to get you pumped while you work out. If you don't have internet, you can also download playlists from Spotify with Spotify premium and use it while offline. A good alternative is Pandora, another playlist app.
3. Challenge Yourself
Connect your workout activity to your friends and send workout challenges to add some competitive fun to your fitness routine. My favorite free app for this is called Challenges, which lets you log all of your exercises and share with friends. You also get points for every exercise you do, which adds a bit more motivation and excitement to the task.
4. Have FUN
One of my favorite running apps is called Zombies, Run! It's clever and it adds an incredible element of fun to running. The premise of the app is that the zombie apocalypse is nigh, and you now have to save your own life and the lives of others through your running progress. It requires a bit of imagination, but once you get into it, it's good fun to complete the missions and personalize zombie escape playlists.