Mission Statement
Fitness Equipment Ireland is an Irish company determined to supply you with the Highest Quality Products In Fitness Equipment at the Best Prices on the market. By working directly with the factories that produce the equipment We Cut Out The Middle man and can make Top Quality Products For Low Prices A Reality. We have worked for years now with a Large International Customer Base that has grown year on year due to extremely high quality of service we pride ourselves on providing. We supply both home use and commercial customers. Whether you are a beginning your fitness journey or are a commercial gym owner, we will have the products to suit your needs. We are based in Dublin 10 and deliver nationwide. We work with Fastway couriers and a private logistics company to ensure goods are delivered both safely and quickly. If you are based in the Greater Dublin Area you are in luck because we hire a private van driver who personally delivers heavier goods in this region. Here at Fitness Equipment Ireland HQ we have a very capable team comprised of specialists in sales, marketing, operations and customer service. Using the wealth of experience we have gained through the years our aim is to provide the highest quality gym equipment at the most competitive prices with the most satisfactory service possible.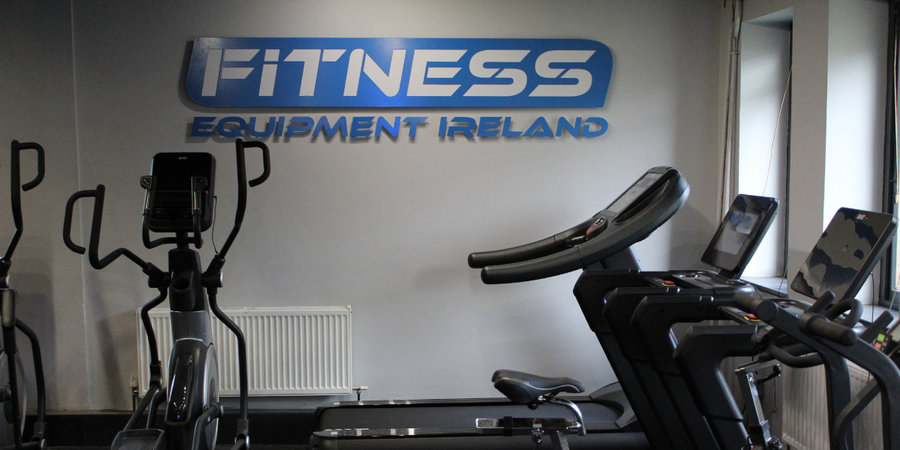 History
Fitness Equipment Ireland was started in 2013 by Colm Cleary. Our first premises was located in Baldoyle and consisted of a small warehouse with a single office room. After a large increase in demand the decision was made to move to a bigger warehouse with more storage area. In 2018 the company address was changed to Jamestown Business Park in Finglas. During our time here the world experienced the epidemic that is COVID-19. This period forced many of our staff to work to remotely, however, the demand for home gym equipment increased exponentially. We were lucky enough that this became the busiest period in our history. We were able to provide this service to the public through tough periods of isolation. Due to the increase in demand, we doubled our working staff and once more needed a bigger premises to conduct business. We are now situated at Unit 1 Kylemore Park West, Dublin 10. Here we have an open office space allowing us to work efficiently and provide the best customer service we can. We have 4 warehouses permitting us to stock extra goods and ensure there is lower waiting times for our loyal customers. We have a showroom for visitors and are happy to welcome customers to this address until we embark on the next step of our Journey.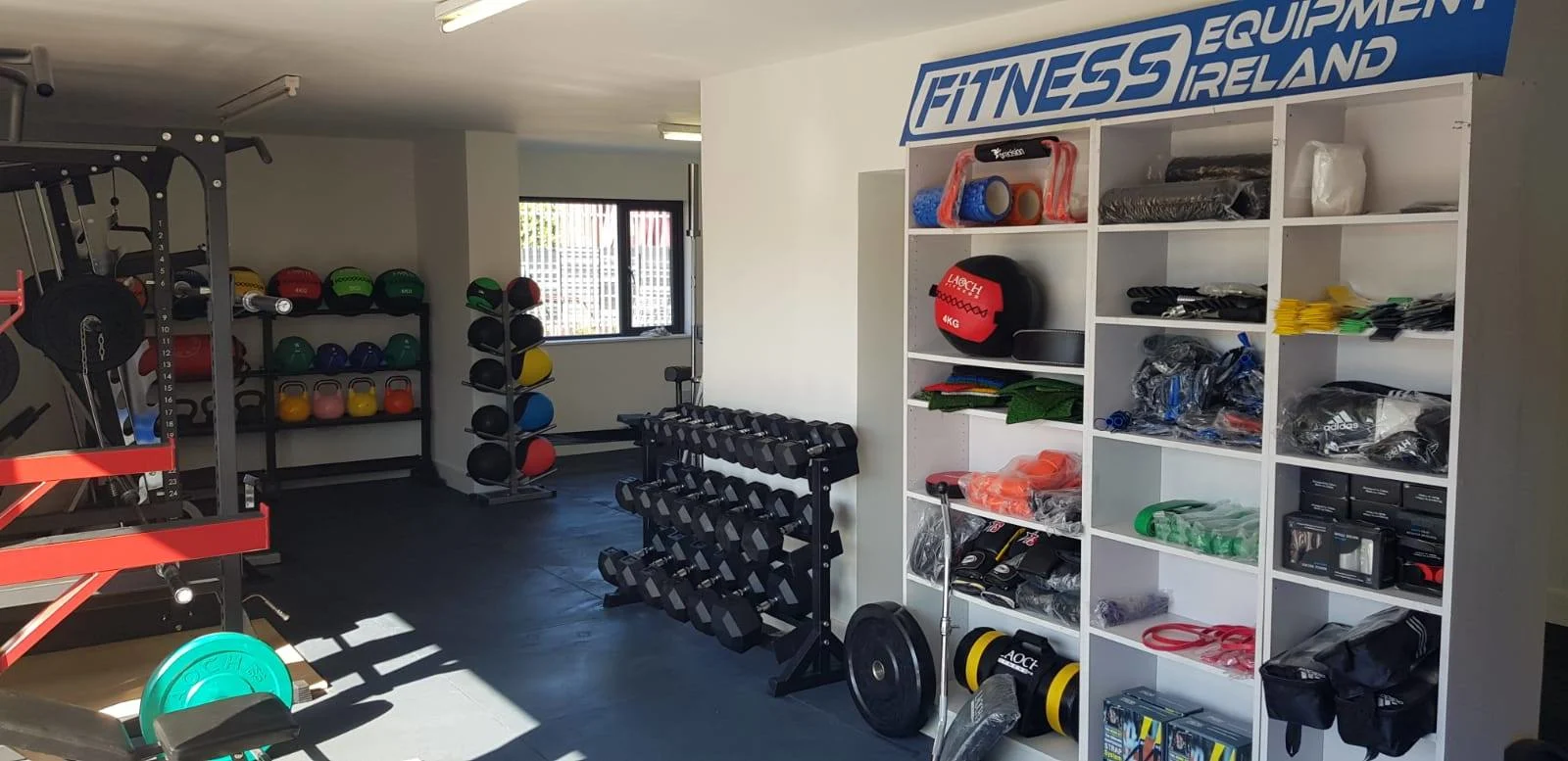 Showroom in Jamestown Business Park
Brand
Fitness Equipment Ireland's original brand name was 'Laoch Fitness' and reflected our Irish roots. The logo included an Irish warrior and our branding was bright with colourful products. The decision was then made to update our brand by changing the name and logo. We are now the sole supplier of 'Bolt Strength' Gym Equipment. This decision was made as we believe the name mirrors our products showing versatility whilst being robust. Our new line of products also incorporate a sleek black design which can be viewed throughout our catalogue. Lastly, as our company grew we had aspirations entering the international market. We believe the name 'Bolt Strength' is both simple and recognisable which has allowed us to progress into the UK market.
Products
We stock a wide variety of products from protein shakers to treadmills. No matter if you are a beginner in the gym or a fitness fanatic, we will have the right products for you. Our free weight range includes dumbbells, barbells, kettlebells, benches, plates and many more. If you are kitting out a home gym or a commercial area we different types of flooring to suit your needs. As showcased above, for our commercial clients we have both plate loaded and weight stacked machines including our premium Bolt Strength Pro Series range. Our gym racks factor in home use, semi commercial and fully commercial customers with varying steel thickness and station depth. However, we are not limited to weight equipment. If fitness is what you are after we have cardio equipment and whole host of sporting goods. To accompany our core products we have many accessories and if you are a bargain hunter you can visit our pre-loved section on the website
Installs
Here at Fitness Equipment Ireland we have a team of installers who work Monday to Friday delivering and building gyms around the country. Our friendly install team offer a premium service and are available nationwide. If you wish to book in an install, simply email us at sales@fitnessequipmentireland,ie or call us on 018167510.
Inquiries for Customers who require installation:
Is there anything in the area that could prevent our team from carrying out this job when they arrive?

 (Examples: n

arrow staircases, hallways, or doorways, etc).

If you have any doubts regarding access, please send our team a video/pictures so we can decide on the best course of action. A lack of information regarding access may inhibit our team from carrying out the job at hand, which may result in additional costs.

Is there parking available? Please provide all relevant parking details. 

 

For the most part, our team uses a Mercedes Sprinter Van, and will need to park as close to the installation site as possible.

 A contact name and number for the person who will be on-site for the installation.

(Only applicable to mirror installations) Are there any sockets or uneven surfaces on the wall which may impact the installation of the mirrors? If so, please let us know.

 
Previous Clients