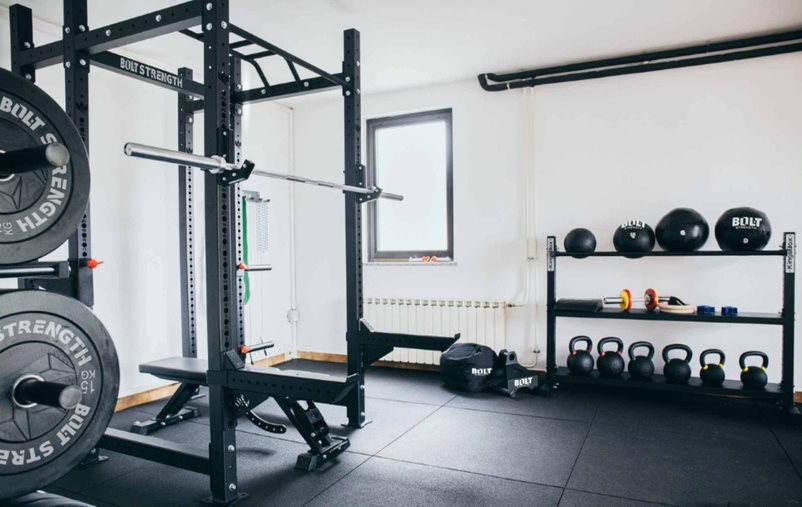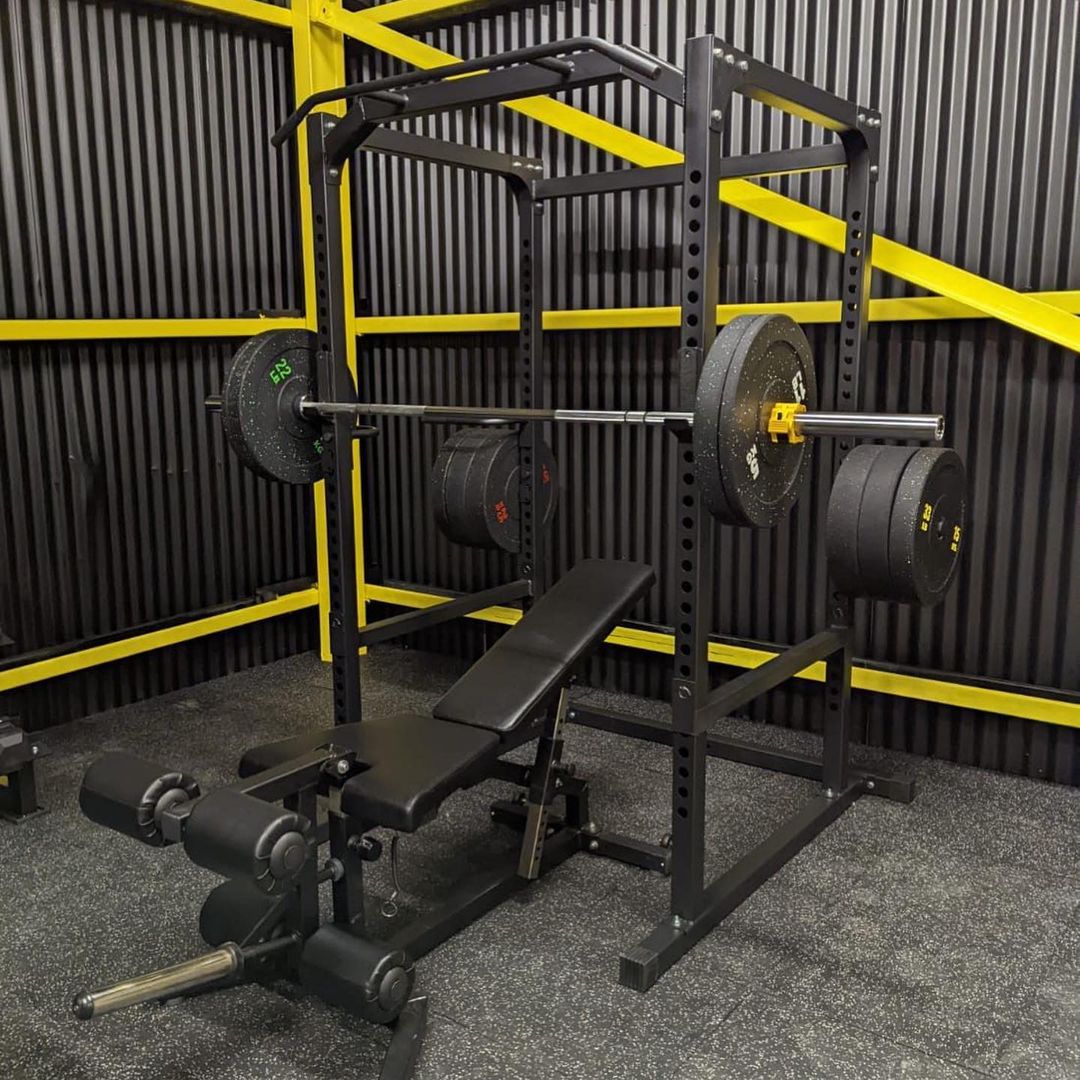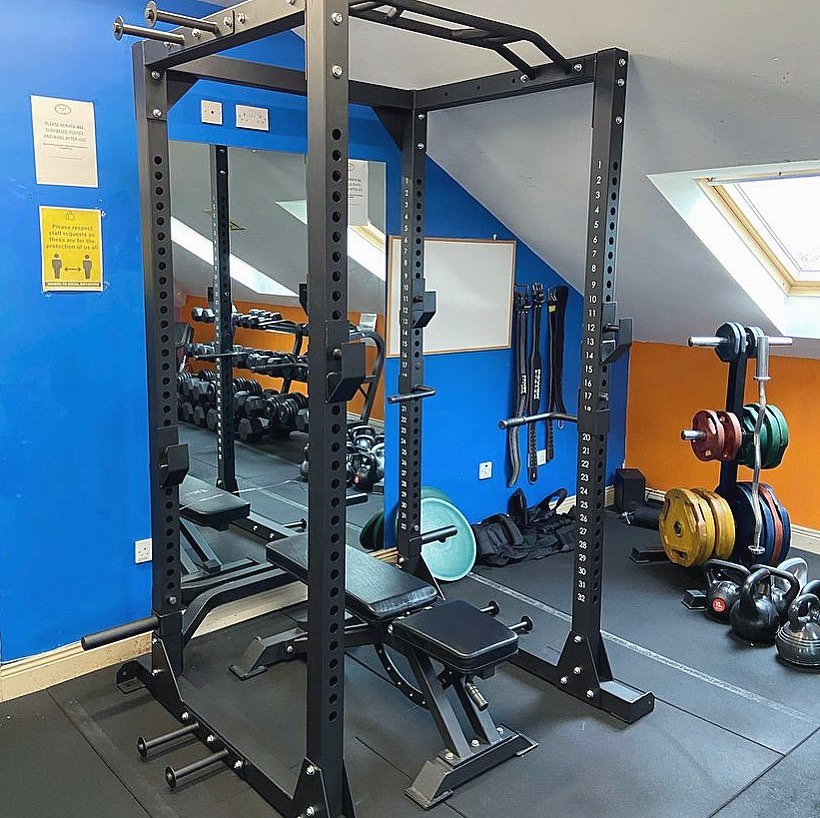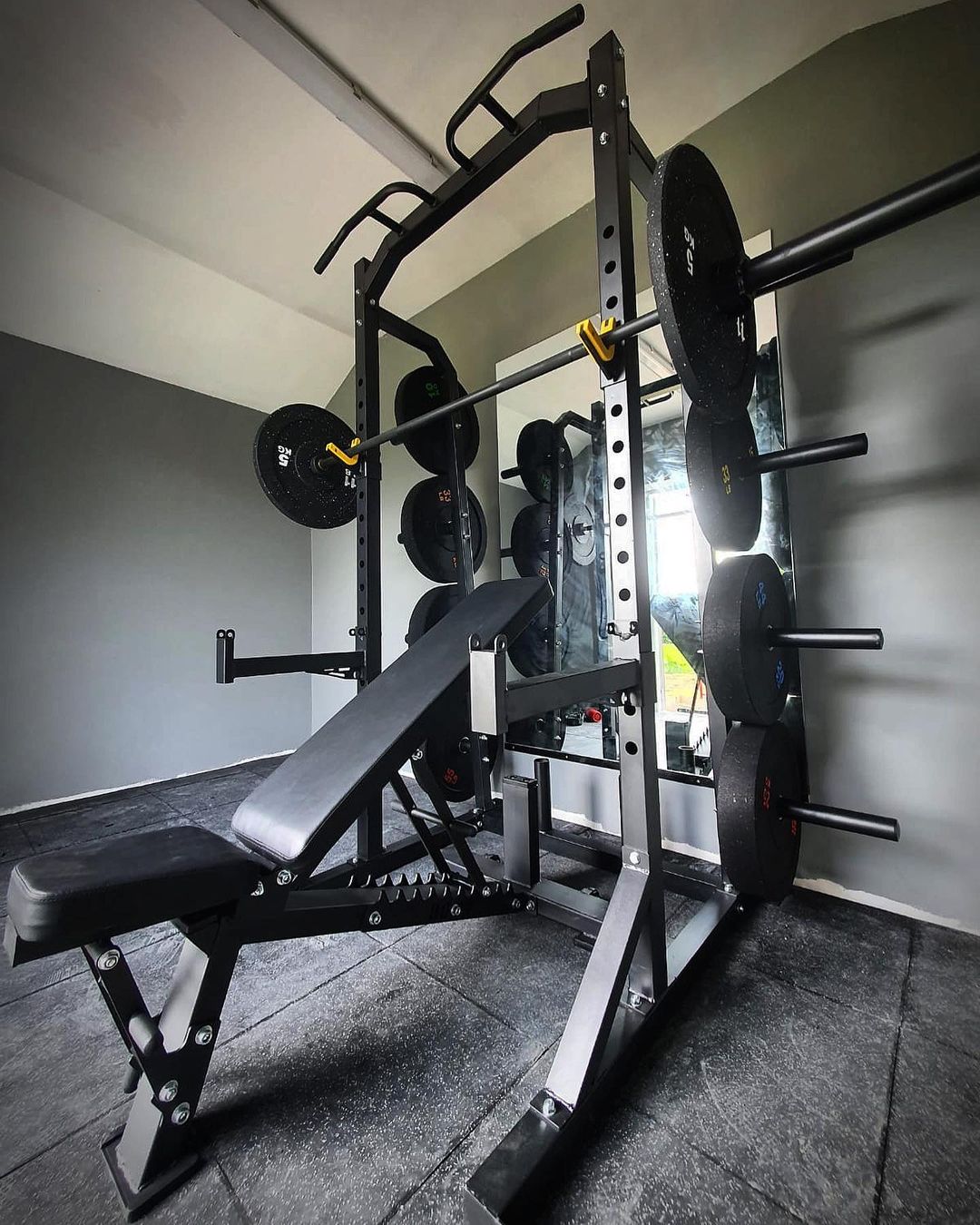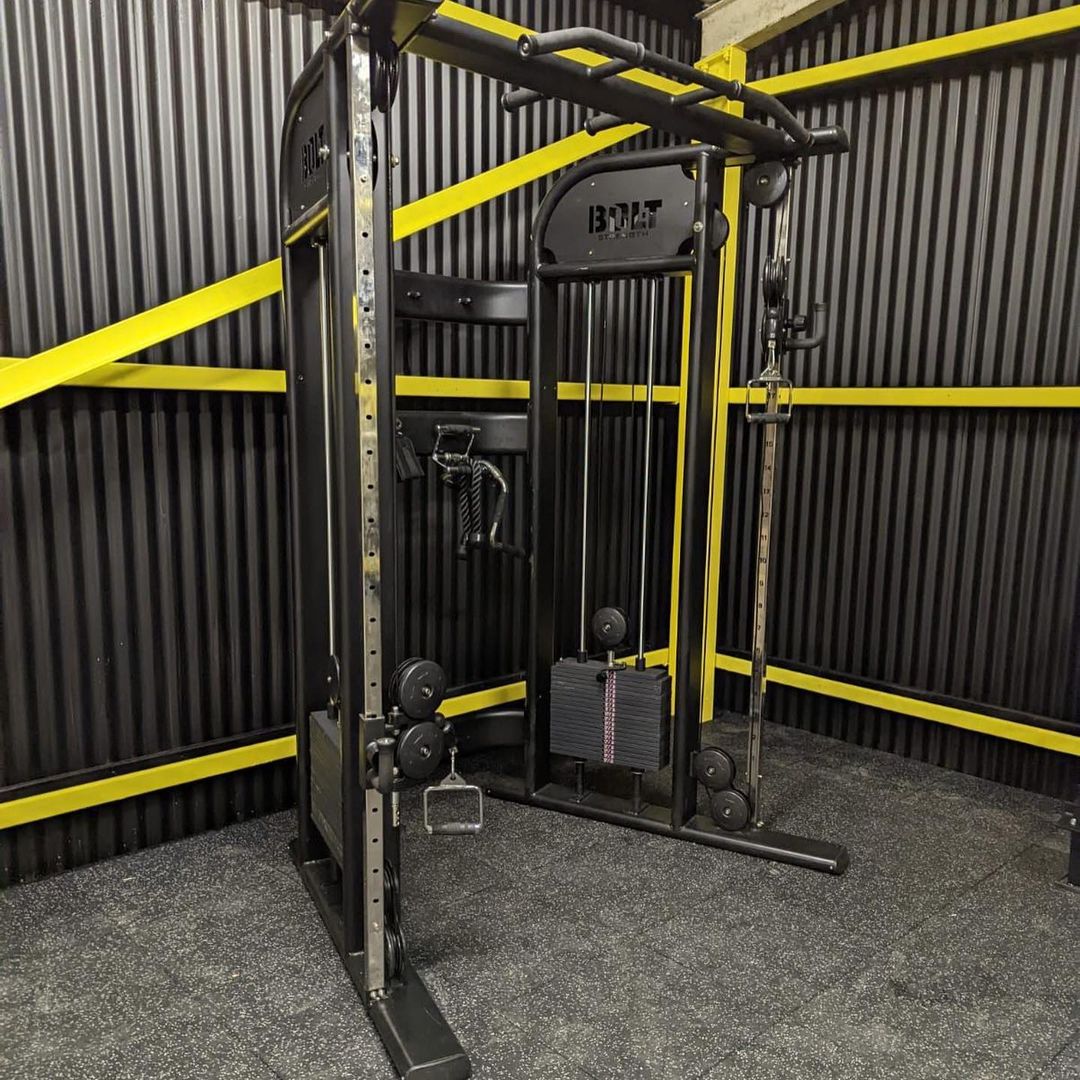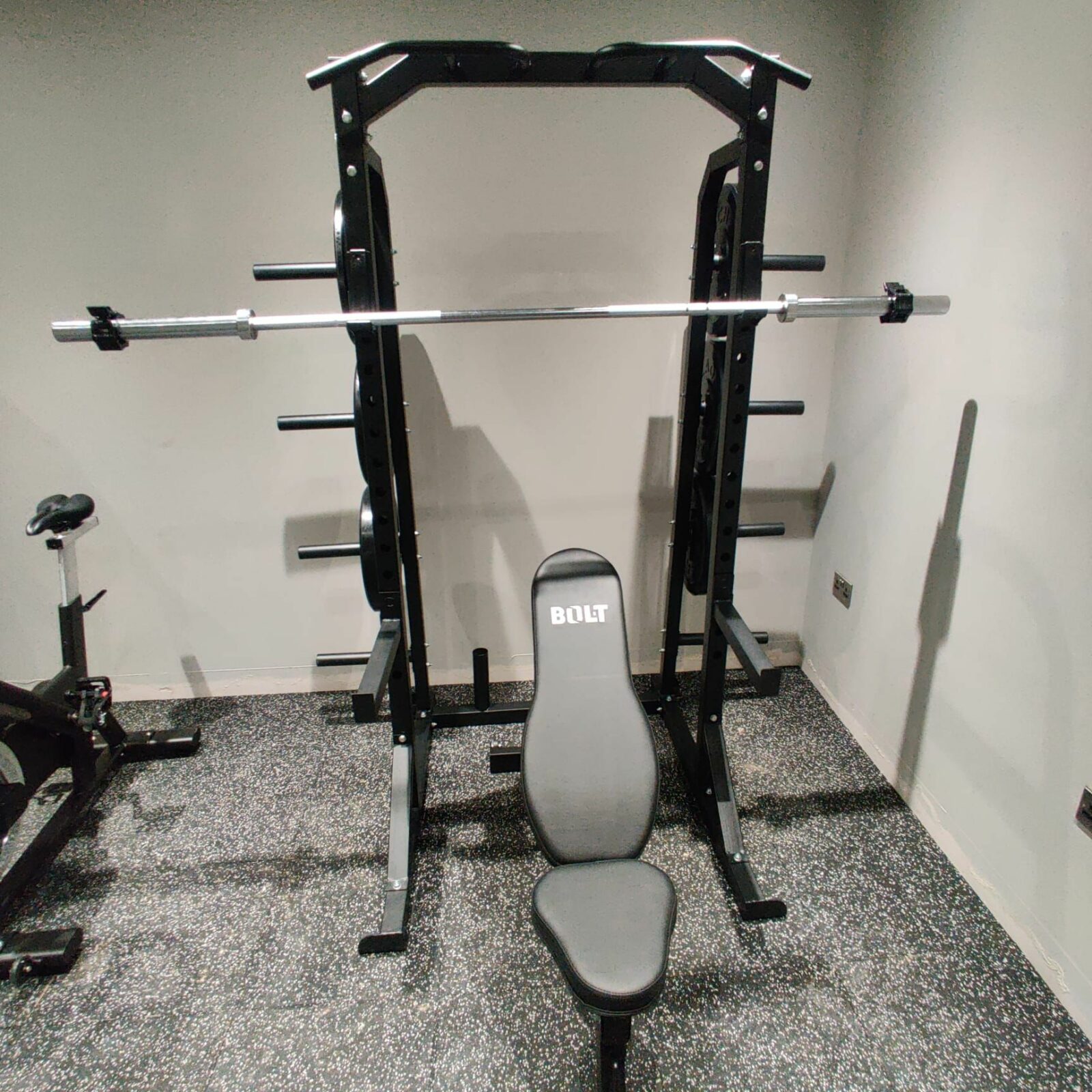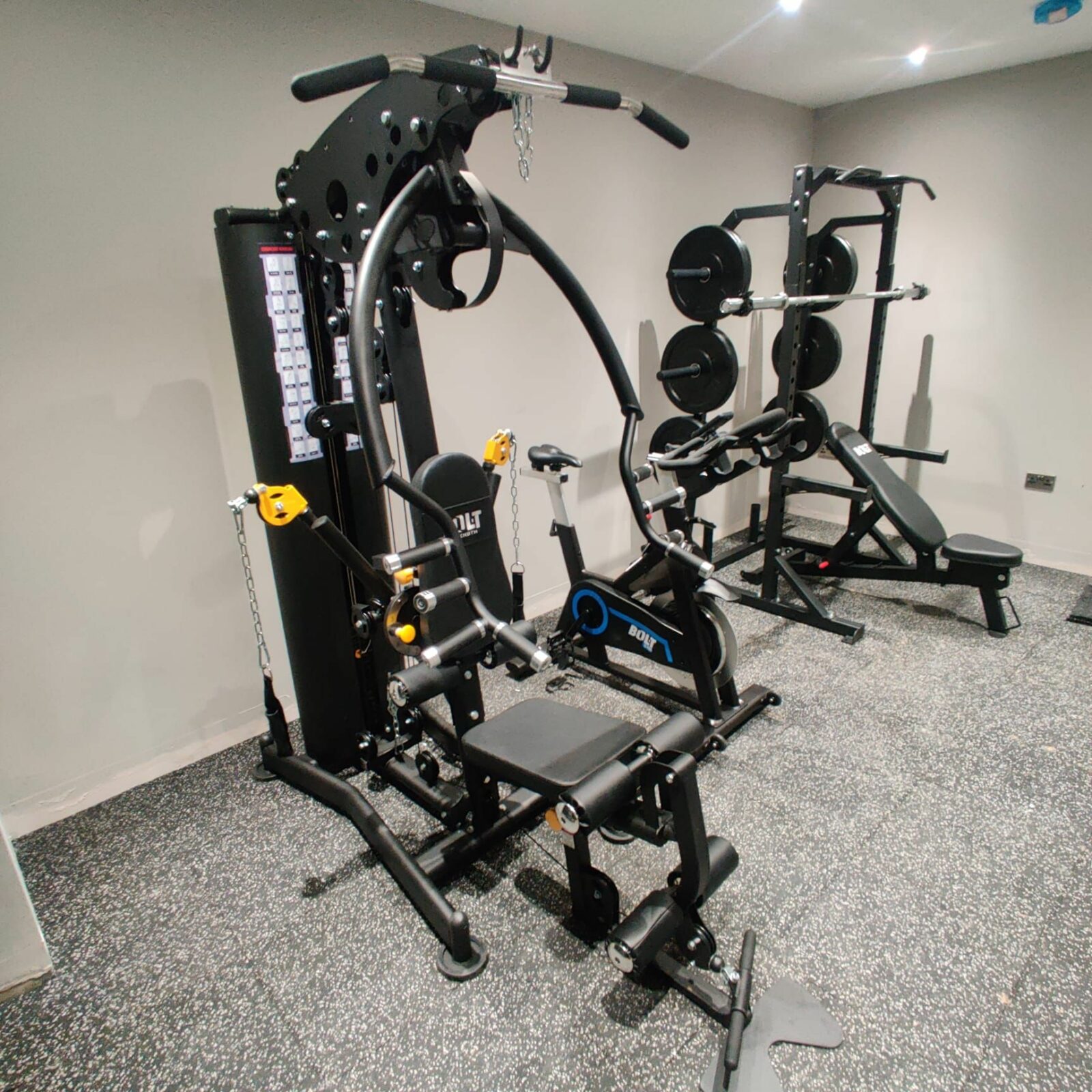 It's great that you've made the decision to start your own home gym, now let's get started! 
Flooring 
No gym is complete without the right flooring. Installing rubber flooring in your gym will protect your own flooring as well as the condition of your gym equipment. Check out our guide on how to choose the correct rubber flooring.  For home gyms we typically recommend our easy clean rubber flooring.
Barbells & Weights 
It can be difficult to know which barbell and weight plates to buy if you're not the most experienced gym-goer. There is a wide range of options available and each have different features designed to help you achieve specific goals. If you feel unsure about which barbell is right for you, feel free to get in touch and a member of our team will help you. 
Racks 
Similar to barbells, the rack you buy will again depend on your own personal needs. Check our blog on guide to squat racks to help you understand what type of racks are available and which one will be best for you.  
Benches 
Weight benches are another key factor in any home gym, they offer extra support and are very versatile. The bench you choose depends on a few things; how much space you have, what your weight is, and what exercises you will be using it for. Our home-use adjustable weight bench is perfect for beginners, our 601 bench and full commercial benches are ideal for more experienced lifters.  
Cardio Equipment
With cardio, there are plenty of great options you can choose from for your home gym, the most obvious option being the treadmill. To know which one would be best for you, take a look at our guide on how to choose the right treadmill. A stationary  bike is another great piece of cardio equipment and is ideal for home use. The list of cardio equipment goes on and on, we recommend identifying what you are looking for from your cardio equipment and finding something that suits your needs. If you need any help doing so, our team are more than happy to point you in the right direction.  
Accessories
Once you're stocked up with all of your larger equipment, the next thing to think about is any accessories you may need. Kettlebells are among the most popular and versatile gym accessories out there. As can be seen in our blog about kettlebell exercises, there isn't much that can't be achieved with the right kettlebell. Plyo boxes are another great accessory for a home gym. To learn what the benefits of a plyo box are and what they can be used for, take a look at our blog on getting started with the plyo box.  
 To get started on your home gym journey, call us on on 018167510, email sales@fitnessequipmentireland.ie or Whatsapp us on 0830737508!