What's a weight bench, and what is it used for?
A weight bench is usually a padded bench and is used for strength training with barbells and dumbbells, as well as for various fitness exercises. Weight benches are available in different designs, which, depending on the model, allow you to train the chest, shoulder, leg, arm, and back muscles. 
Benefits of weight training?
The benefits of weight training are:
Weight loss

Boosts energy and improves your mood

Increase muscle mass

Improves your athletic ability

Improves balance, posture, and coordination

Slows down the rate of bone and muscle loss associated with ageing
Different types of weight benches
The flat bench is the least complex of the weight benches. The weight bench consists of a bench platform that stands on stable legs. You can lie or sit on the pad while exercising with free weights.
The backrest is horizontal and cannot be changed.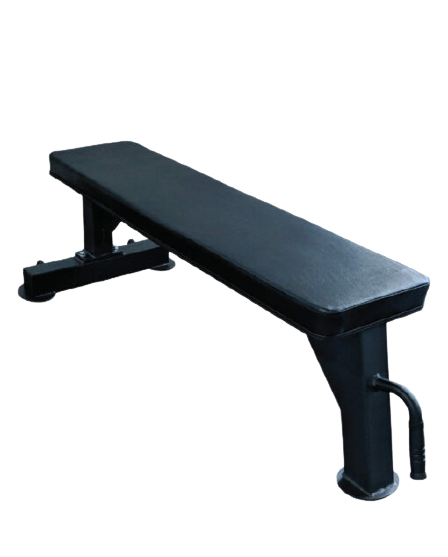 An adjustable weight bench typically has a simple frame design with one of two different adjustment mechanisms: pop-pin or steps. The step adjustment range offers a wide range of exercise options as part of a basic weight training routine. While most models are not designed for heavy lifting, they do have handles and wheels that make it easy to move in and out of the racks.
Home use:
A home use adjustable bench is perfect for any home workout, from doing bench press, shoulder press and pull movements on it.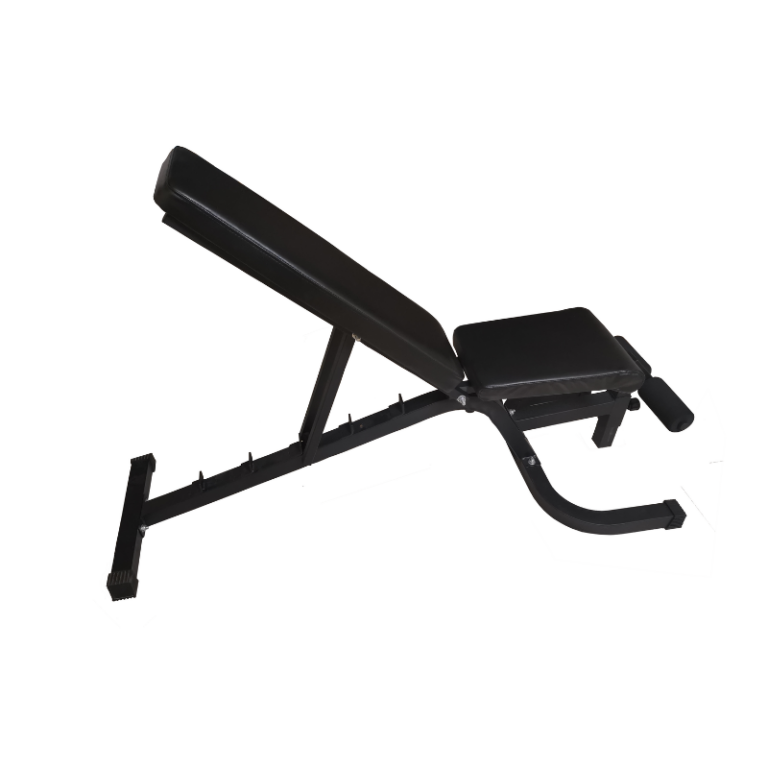 Semi-commercial
:
A Semi Commercial FID Bench is the ideal addition any personal training studio or home gym. The bench is fully adjustable and comes with  foot holders which are ideally for decline work and also sit-ups.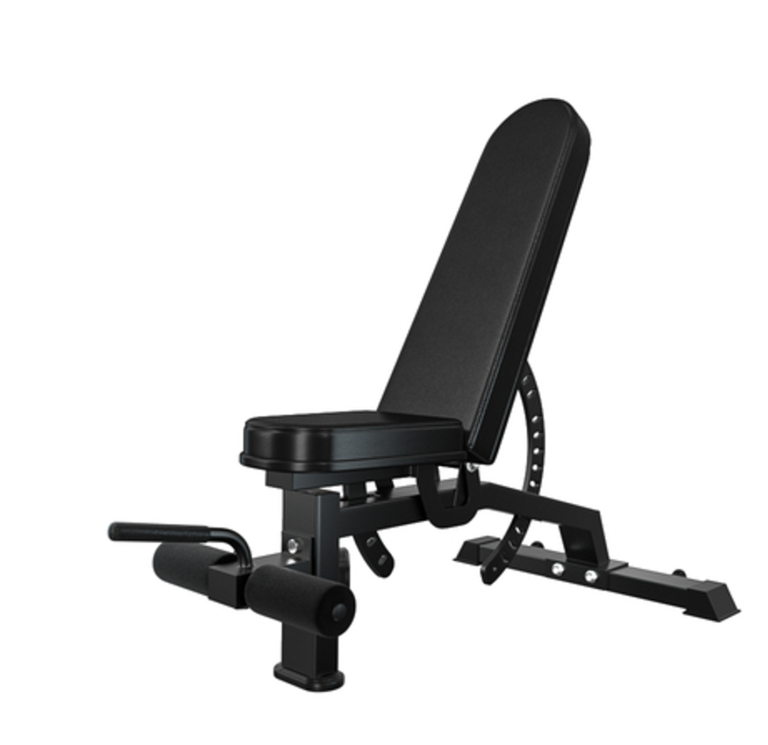 Full-commercial:
This bench is capable of withstanding heavy and frequent use in a fully commercial environment. In addition to its durability, this bench features a handle and wheels for easy movement and storage. We have a few different type of full commercial benches to best meet your needs.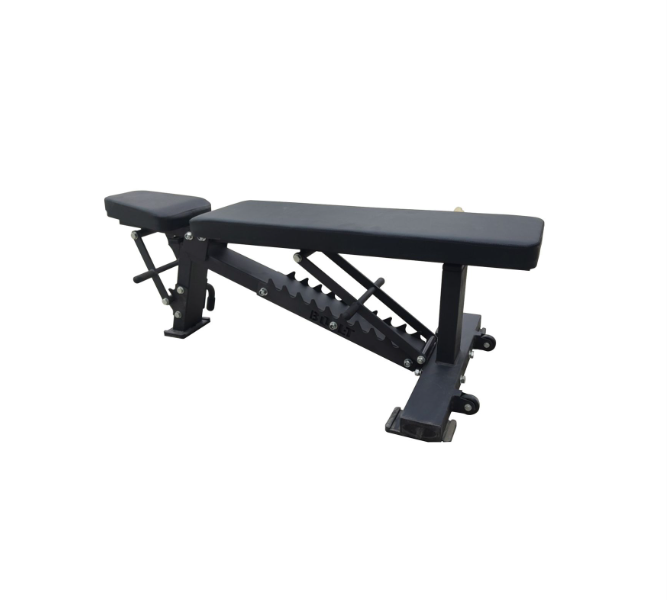 Probably the most versatile of all weight bench designs are universal benches. They are amazingly adaptable to a whole range of different uses. The backrest can be adjusted from an upright angle to a sloping or flat angle.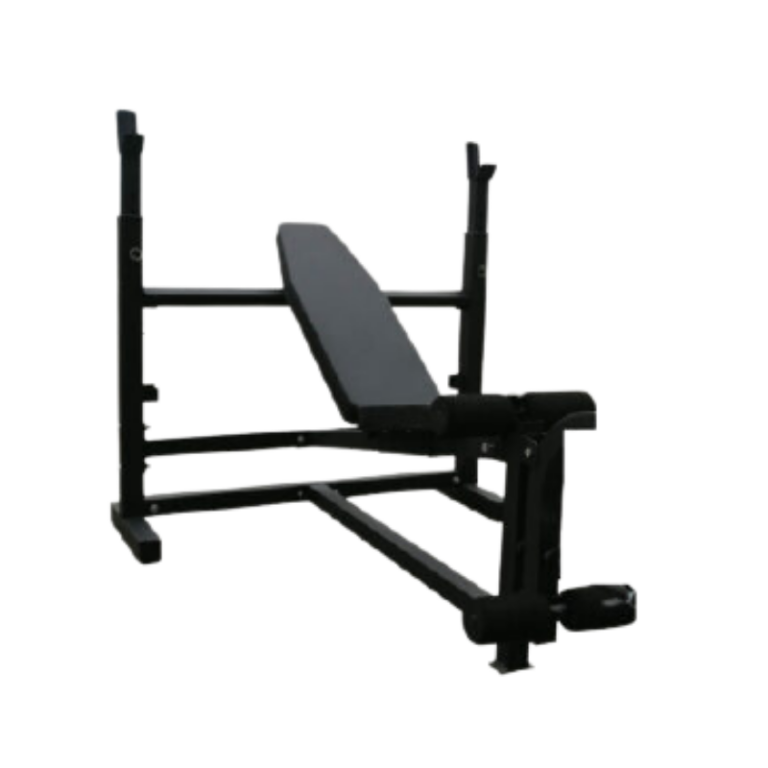 Olympic benches are a popular option for both residential and commercial customers.  They have a built-in shelving system that is usually safer than a bench and squat rack combined, and secondly, they eliminate the need to place benches in power or half racks and make room for the different bench press variations.
However, they are not adjustable, they only come in a fixed angle. (flat, inclined or decline)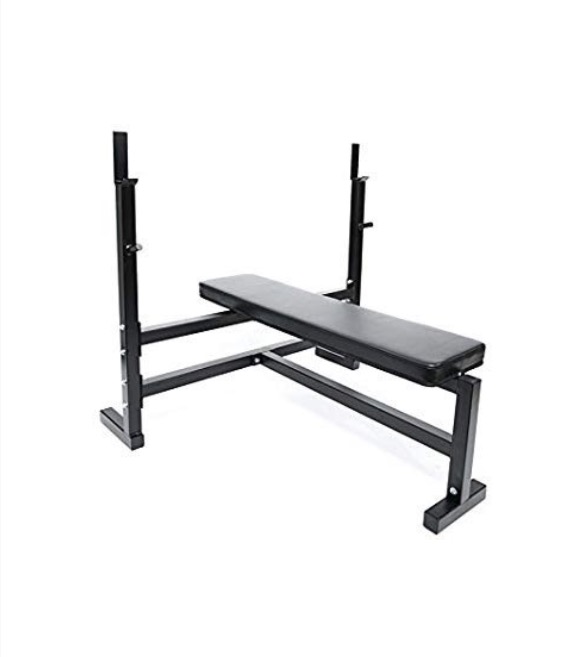 What to consider before buying a weight bench
Size
Size matters, of course, and although there are no drastic differences between most weight benches, there are a few inches to consider. The distance from the seat pad or back pad to the floor is usually between 16 (ca. 40 cm) and 18 inches (ca. 46 cm), so naturally, you want to find the height that is right for you and your body.
Width and pad style
In addition, the seat or back pads of the weight benches vary in width. Larger pads can provide a little more comfort and support, but it is important that you do not lose freedom of movement or be hindered by the bench.
There are also different options when it comes to the upholstery of the bench. Of course, you don't want a luxurious recliner, but thicker padding can provide a little more comfort. The firmness of the upholstery is also an essential aspect.
Weight capacity
You should consider how much weight a bench can support and remember that it will support your body weight as well as the amount of weight you want to lift while sitting or lying down. Remember to include your weight when calculating the capacity you need! Depending on your needs, you can find a bench that can support the weight from 500 pounds (ca. 227 kg) to over 1500 pounds (ca. 680 kg) or more.
Adjustment settings
When you look at adjustable benches, you will also notice that the benches have a variety of adjustment options. You can play with different angles and adjust both the seat and the backrest to different heights. The product descriptions can help you compare the different options and find out which bench position makes the most sense for you. 
How high is your budget?
Weight benches are a worthwhile investment for any home or commercial gym. It pays to do your research and set a budget that you can manage.
You can get a basic weight bench for around €120 to €350, which is a good option if you are working with a limited budget but want to add a workout bench to your gym as soon as possible.
You'll have to pay more for all the bells and whistles, of course, and weight benches can easily be priced above €375.
Conclusion
Now that you know all about weight benches and how to find the right one for you, you're definitely ready to buy!
But if you want to take a look at our range of weight benches, don't hesitate and come to our showroom. If you are not sure which is best for you, our qualified staff will be happy to help you!
You'll find us here:
Unit 1 Kylemore Park W, Kylemore, Dublin, D10 WC62
Contact us on 018167510 or email sales@fitnessequipmentireland.ie