Is kayaking right for me?
Kayaking and canoeing is a great way to get outdoors and experience nature, while also participating in exercise. Paddling can be a very effective way to increase upper body strength in your arms, shoulders, back, and chest. In addition to being a great form of muscle training, it can also be classified as cardiovascular fitness. There are many different ways to enjoy this sport, which is why we believe that kayaking can be a great new hobby for anyone. Continue reading to learn more about what this means.
Sea Kayaking
Sea kayaking is a completely different experience compared to river kayaking. It is much more endurance-oriented because you must continue paddling to move. Also, a sea kayak tends to be very long, which means they are not very maneuverable. However, sea kayaks are great if you want to explore your favorite bay, or discover hidden parts of the coastline that some people never get to see.
Here is a great option for sea kayaking: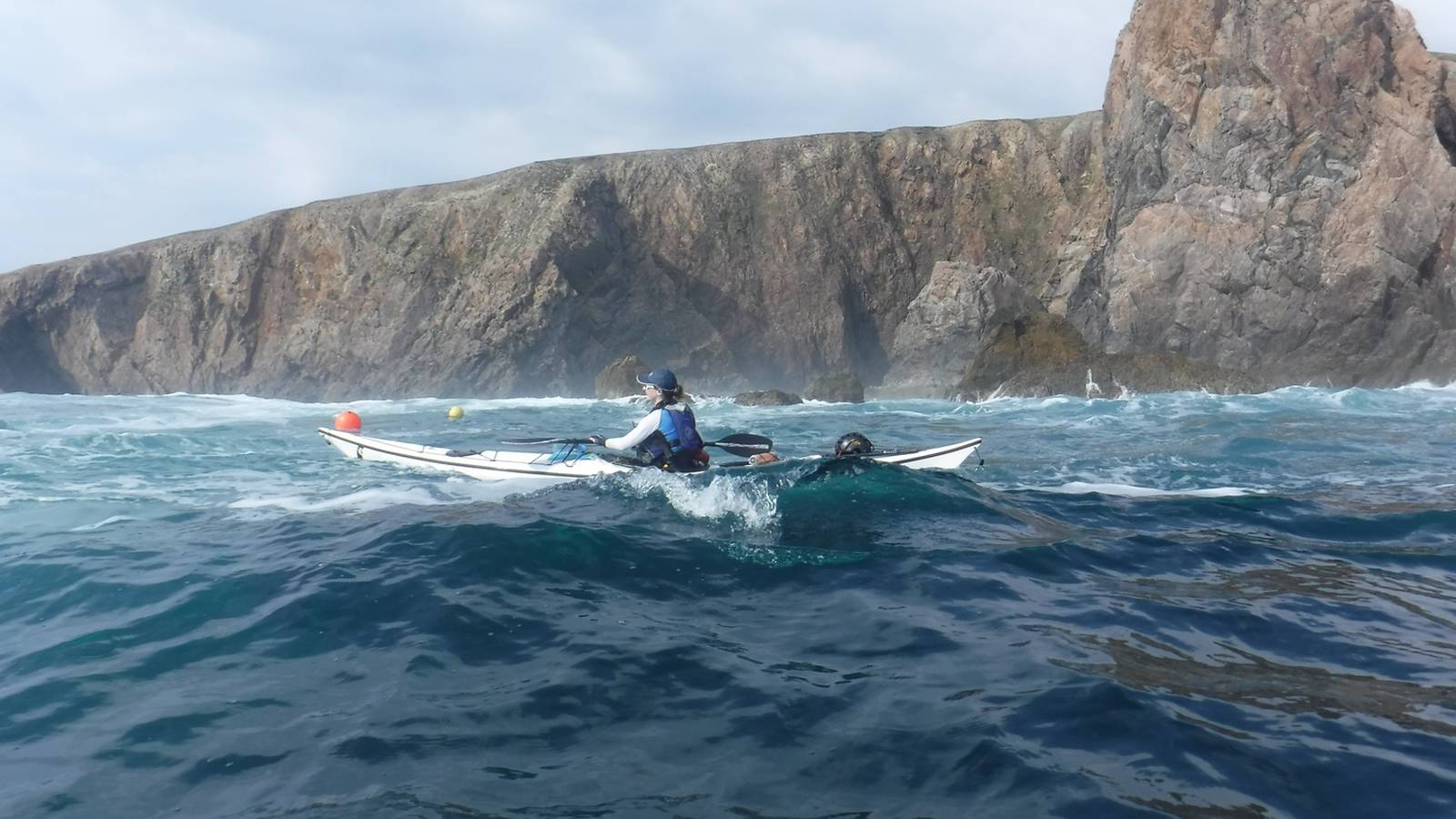 Where can I go sea kayaking?
Dalkey is a great option for someone who wants a great adventure in the sea. There are colonies of seals that like to come up and greet you. No need to be afraid, they wont hurt you or try to flip you into the water!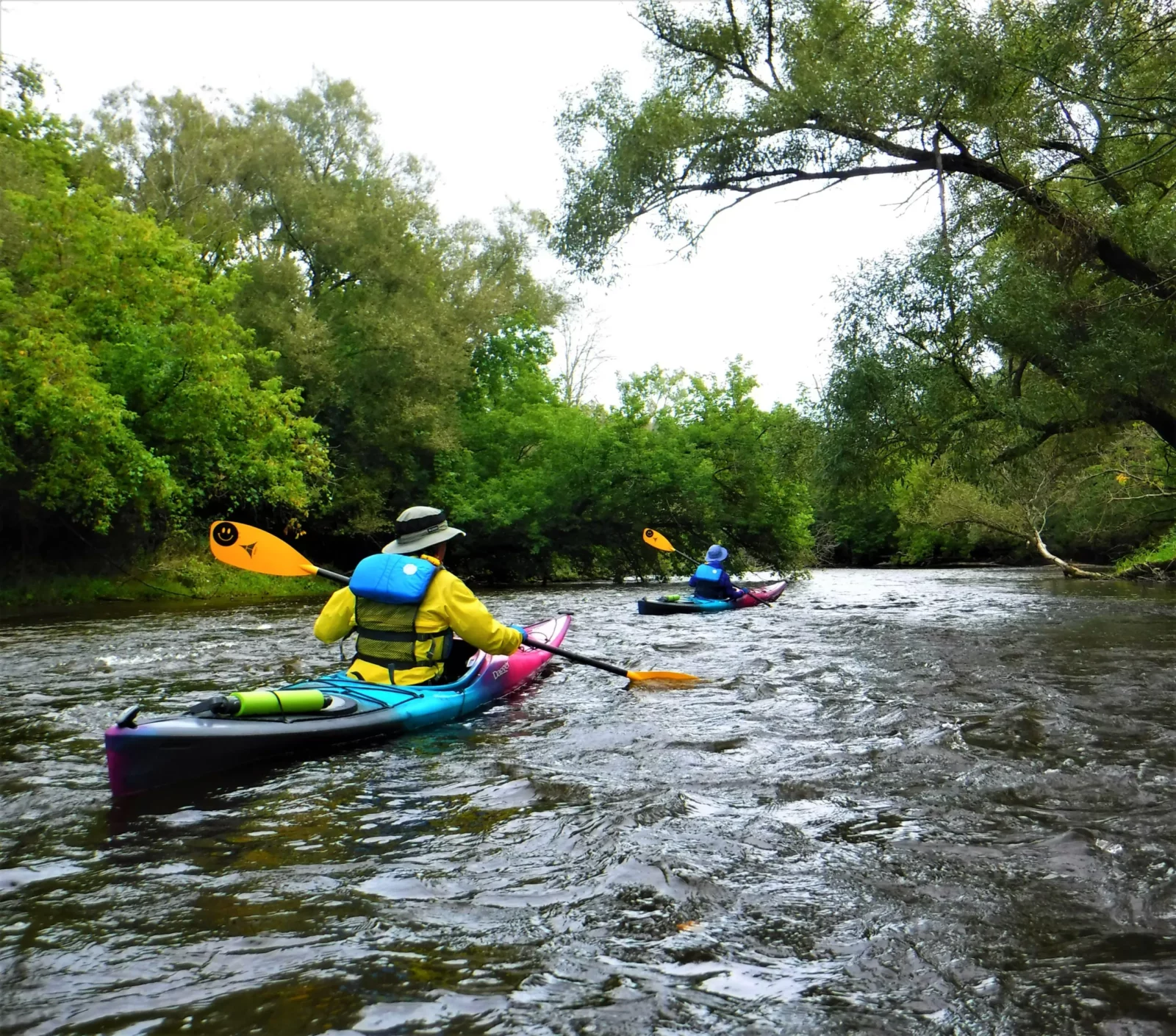 Where can I go river kayaking?
The River Barrow is a great option if you want some thrills. There are plenty of weirs that cause rough white water conditions. The waters can be calm at some parts, but be sure to plan out your route so you know what you're getting yourself into.
River Kayaking
Kayaking down a river means you will have the river's current to help push you along. This means you may not need to paddle nearly as much. However, that does not mean that it will be a leisure activity. While the picture shown looks like a calm river, it is possible to encounter white water and very rough conditions. We recommend being very comfortable with your skill level and research the river's kayak difficulty before embarking.
Here are a couple of great options for river kayaking:
Recreational Kayaking
Recreational kayaking is a great way to spend some quality time with your family and friends. As the name implies, this activity is usually much more calm and relaxing compared to the previous options. People interested in this form of the sport are likely to enjoy a calm lake or flat-water stream. Most kayaks in this category are "sit on" rather than "sit in" since they are easier for users to get in and out of when in the water or out of the water. They are also virtually unsinkable because they are hollow vessels.
We offer two different options that would be perfect for your next kayak outing: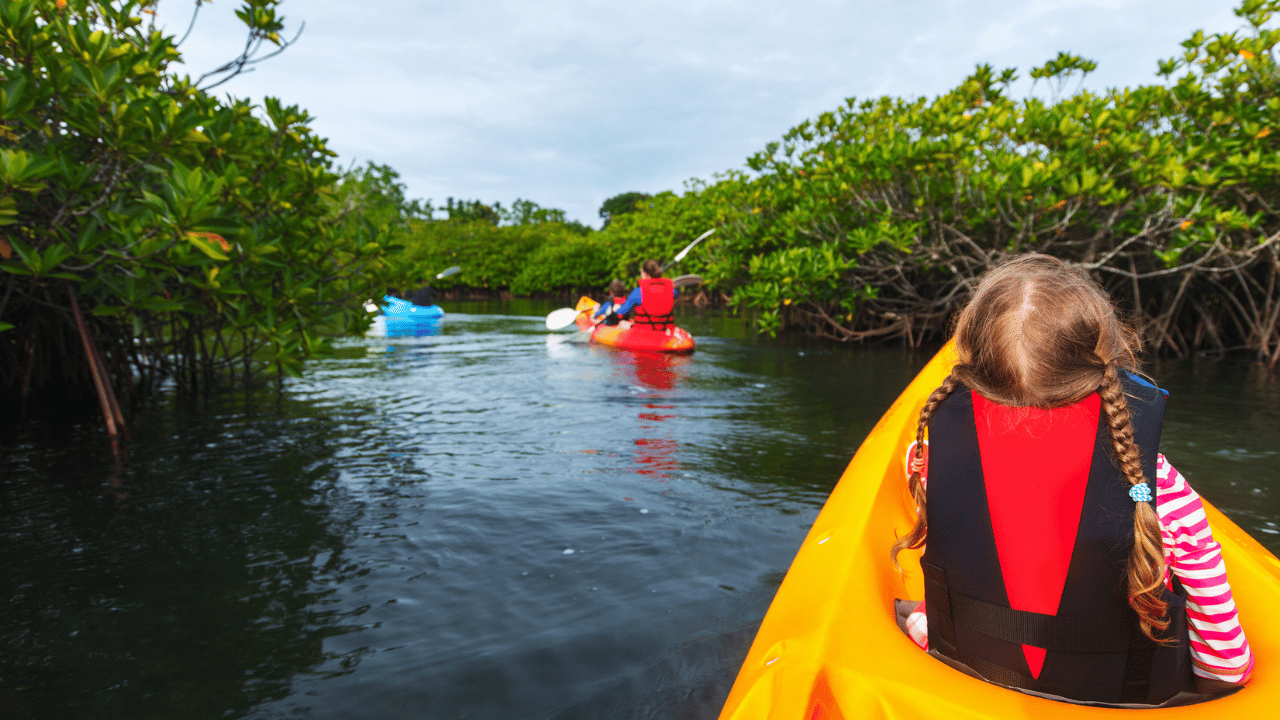 Where can I go recreational kayaking?
Lough Gill is a great spot to take the family out on an adventure. There are twenty small islands that can be accessed by kayak. Furthermore, W.B. Yeats described one of the islands in a famous poem that he wrote titled, "Lake Isle of Innisfree".
Here at Fitness Equipment Ireland, we want you to stay safe no matter what kind of kayaking you choose to participate in. Therefore, we highly recommend you wear a life jacket AT ALL TIMES when you are out on the water.
We hope that this blog helped shed some light on kayaking, and how anyone can find an interest in kayaks. For more information about the different versions we offer, check out our watersports page. Also, feel free to call (01) 816 7510 or email sales@fitnessequipmentireland.ie to talk to our dedicated and knowledgeable team.